Cart (

0

)
You qualify for a free gift!
Your cart is currently empty.
Puma Golf x Liberty London Collaboration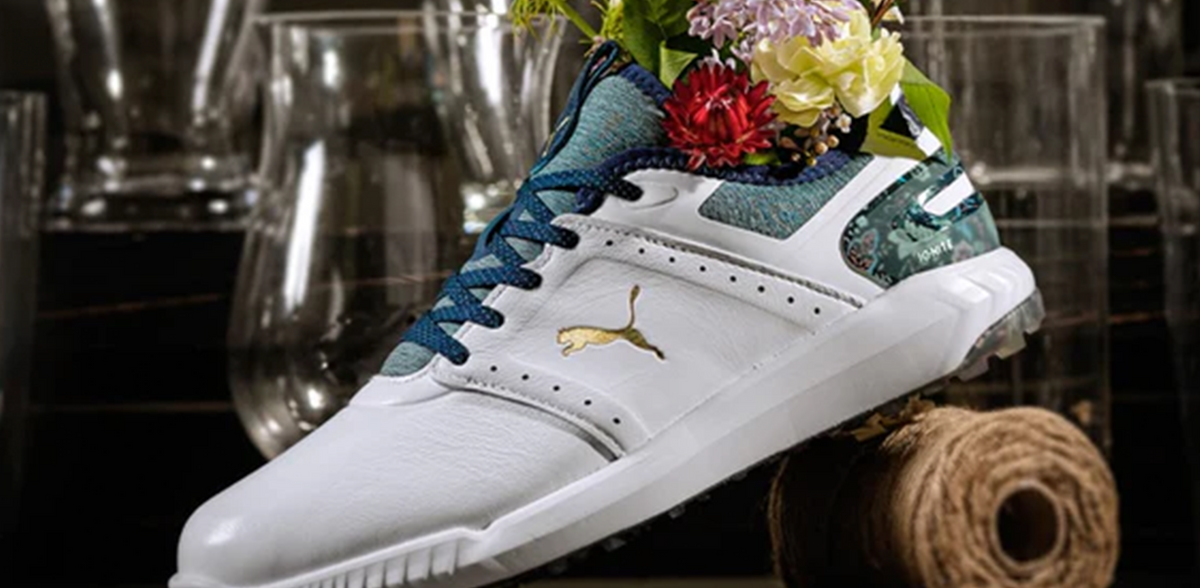 Unveiling the Perfect Tee-Off
In the world of golf fashion, the blending of style and performance has always been a challenge. However, when two renowned brands join forces, the result is nothing short of extraordinary. Puma Golf, known for its cutting-edge sportswear, has collaborated with the iconic design house Liberty London to create a collection that combines luxury and casual elegance on the golf course. Drawing inspiration from art and meticulously adapted for optimal performance, this collaboration has brought forth a range of apparel and accessories that seamlessly blend fashion and functionality.
A Match Made in Fashion Heaven:
The partnership between Puma Golf and Liberty London has been highly anticipated, and it does not disappoint. Liberty London, a prestigious name in the design world-renowned for its heritage prints and creative vision, has brought its unique aesthetic to the golfing arena. This collaboration marries Puma Golf's technical expertise and commitment to performance with Liberty London's flair for intricate patterns and captivating designs. The result is a collection that showcases the best of both worlds, bringing together fashion-forward pieces with golf-specific functionality.
Artistic Inspirations on the Fairway:
The Puma Golf x Liberty London collection draws inspiration from various forms of art, including floral patterns and abstract designs. Liberty London's iconic prints have been seamlessly integrated into golfing apparel, adding a touch of sophistication and artistry to the traditional golf wardrobe. From vibrant, nature-inspired motifs to more subtle and refined patterns, each piece tells a story of artistic inspiration while ensuring maximum comfort and performance on the course.
Performance-Driven Innovation: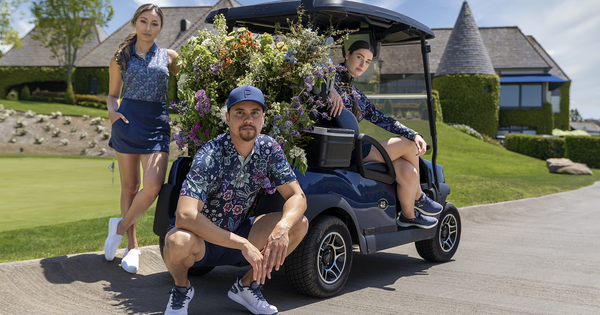 While the collection captures the essence of Liberty London's artistic heritage, it also remains true to Puma Golf's commitment to innovation and performance. Each garment has been meticulously designed to cater to the unique demands of the golf game. Puma Golf's expertise in fabric technology and fit ensures that every piece provides unrestricted movement, breathability, and moisture-wicking capabilities. Golfers can expect optimal comfort and functionality without compromising on style.
Beyond Apparel: The Complete Golf Experience
The Puma Golf x Liberty London collaboration extends beyond apparel. Accessories, such as golf bags, headwear, and footwear, also showcase the seamless fusion of style and performance. The collection's golf bags are a standout feature, featuring Liberty London's signature prints, bold color combinations, and functional design elements. Golfers can now express their individuality and make a statement while strolling down the fairways.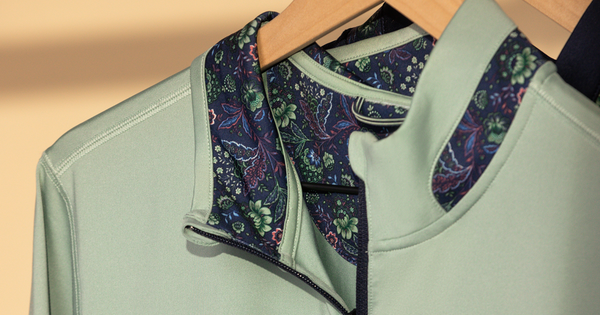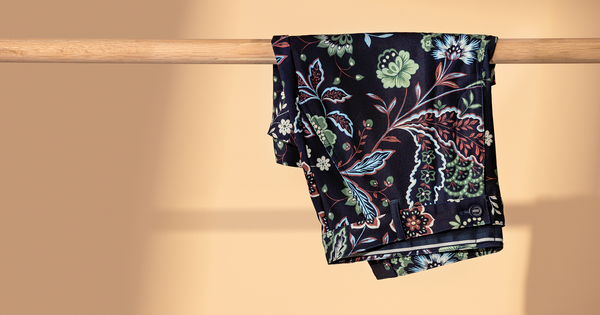 Celebrating Diversity and Inclusivity:
Another significant aspect of the Puma Golf x Liberty London collection is its celebration of diversity and inclusivity. The collaboration caters to a wide range of golfers, irrespective of gender, age, or skill level. With a variety of sizes and styles available, the collection encourages golfers to express their personality and unique sense of style while feeling comfortable and confident.
Conclusion:
The Puma Golf x Liberty London collaboration has successfully combined the luxury and casual elegance of Liberty London with the performance-driven approach of Puma Golf. Inspired by art and adapted for performance, this collection has brought a refreshing and much-needed touch of creativity to the golf course. As golf fashion continues to evolve, collaborations like this remind us that style and functionality can seamlessly coexist, enhancing the overall golfing experience. Whether you're a seasoned pro or a beginner, this collection offers something truly special—a chance to express your personality and play in style on the fairways.
Latest Articles

4 min read
Swing into Style: Embracing Vintage-Inspired Golf Clothing
In the world of golf fashion, there's a timeless allure to vintage-inspired golf clothing that continues to captivate golf enthusiasts and fashion-forward individuals alike....
Read more

4 min read
Nike Air Jordan x Travis Scott Golf Shoes Launch Event
A launch event that positively disrupted the $130 billion sneaker industry…
Read more
4 min read
Fusion of Style and Beats: Puma x Kygo PTC Collection is here
In a thrilling collaboration that transcends both fashion and music realms, Puma Golf and Kygo's Palm Tree Crew have joined forces to...
Read more
From the UK?
You may wish to visit the UK store
TEST
TEST