Cart (

0

)
You qualify for a free gift!
Your cart is currently empty.
Introducing CURRY Brand Golf
The latest collection from Under Armour, the CURRY brand, from the courts to the course it has you covered...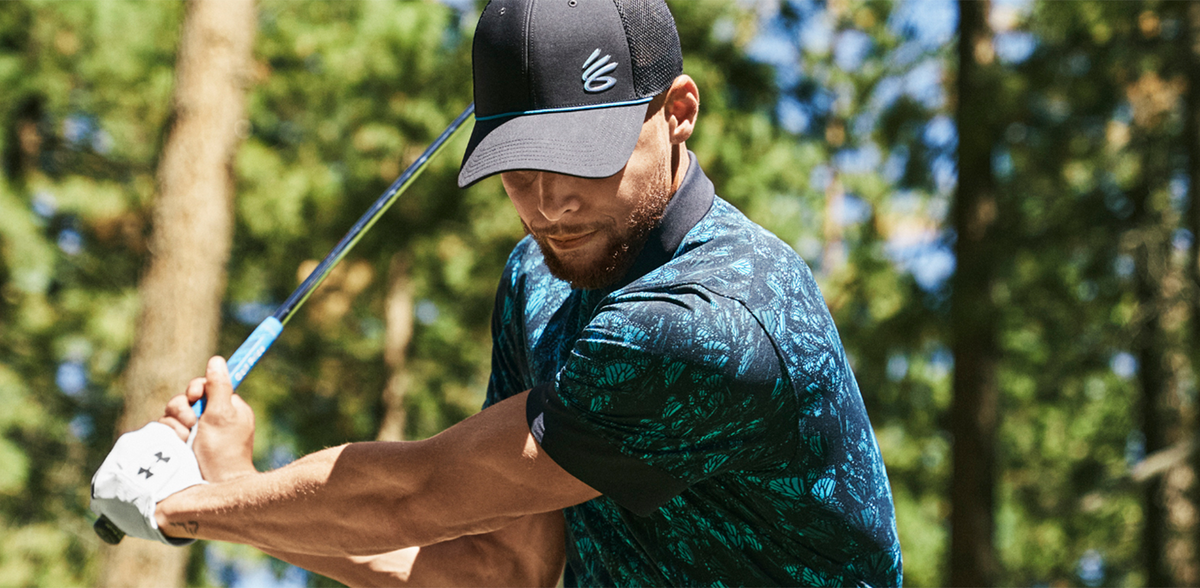 Suitable for the courts, the course, and everything in between, CURRY was designed with both function and style at the forefront. Pulling inspiration from Steph's personal style and preference, this collection is comfortable meets technical with a touch of modern sophistication. Each piece was thoughtfully created with the intention of merging art, science, and sport culture to change the game for good.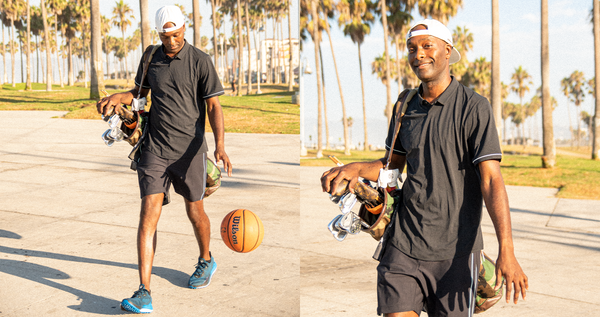 In preparation for this launch, we had the opportunity to ask Steph a few questions about golf, basketball, his personal style and more. 
Read the full interview below.
STEPH CURRY'S TAKE ON GOLF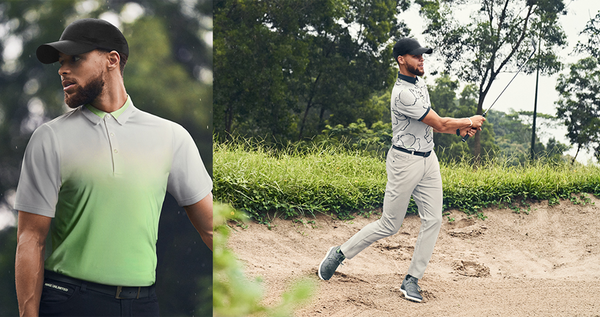 TRENDYGOLF: Diving right into the interview so first and foremost, when did you learn to golf? How old were you, and who taught you?
Stephen: I probably started golfing when I was eight. I didn't play my first full round until I was 10, but I learned from my dad. I got to drive the golf cart whenever he went to play. And the more that I went out with him - being on the course, seeing the environment, putting and trying to figure it out - I got bit by the bug. Then I kind of got obsessed with it and learned how to play with him teaching me.
I took lessons for two weeks to get started and then from there it was kind of just playing and learning as much as I could throughout middle school and high school. Eventually I played on the golf team in high school which was pretty cool.
TRENDYGOLF: That's incredible. I didn't know you played in high school. Next question is what's your favorite course that you've ever played on?
Stephen: Augusta National, which I feel like is... Anybody who's played Augusta National, it's probably going to be their answer.
TRENDYGOLF: Would you say playing that course is your most memorable golf moment or do you have another one that's more memorable than that?
Stephen: Oh, good question… My first and only hole-in-one is my most memorable moment for sure. But also, playing golf with Jordan Spieth, Barack Obama, Kevin Plank, and my brother in Dallas. That's a hell of a group right there. That's probably one of my favorite rounds in memory in the game.
TRENDYGOLF: Wow yes. Both the hole in one and that group sounds incredible. All right. Our next question is: what is a course that you've never played on, but you want to?
Stephen: Pine Valley in New Jersey and... I guess I can only say one but Pine Valley for sure. But I want to go to Ireland to play golf and visit all the famous courses up there.
TRENDYGOLF: Ireland golf is a must. So you've played some rounds with Obama. You've played with MJ. Name someone you'd like to play a round of golf with that you haven't played with yet and tell us why.
Stephen: Tiger Woods. That's pretty self-explanatory. Play with the GOAT and just see his swing up close and ask him questions about, obviously, his level of mastery of the game, but just his experience throughout the years. I'm sure I could talk to him all day about it.
TRENDYGOLF: Yes.That's an easy one. So your dad introduced you to the game. You've been playing it pretty much your whole entire life. What do you feel like golf has taught you the most about life?
Stephen: A lot of things. I think perseverance, work ethic, because no matter how many rounds you play, you could hit your personal best and still feel like you can get a little bit better. There's always the pursuit of perfection around the game of golf. But that also comes with humility because every day that you show up on the course, you can give your best effort, and some days you got it, some days you don't. But the humility that comes with it is the game. I feel like those three, the work ethic, perseverance, and the humility around the game has translated into every facet of my life in a sense, even on the basketball court.
STEPH CURRY'S TAKE ON STYLE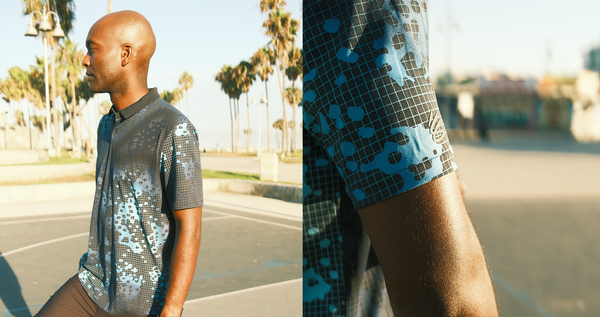 TRENDYGOLF: I appreciate that. We're going to switch into some style questions now related to golf. In terms of golf gear, what matters most to you when it comes to performance? When you're picking out your golf gear that you're going to wear to the course in terms of how it moves, comfortability, what matters most?
Stephen: What matters most is the performance element of it. You don't want to sacrifice that for style, but if you're out there looking fresh, but you can't move and can't swing, what's the point?
So the performance element of it is important, but you can also find an elevated style that is a little non-traditional if you will. I think the game of golf is more open to that than it has ever been. And you find a lot of different expressions of style on the course that can be translated into non-golf environments like just going out to eat, going out to dinner, a night on the town, whatever it is.
You can find golf-fits now that check off a lot of different boxes. But if you're trying to go play, you have to have the performance element.
TRENDYGOLF: Diving a little bit deeper into just your personal style... In a few words, how would you describe your personal style?
Stephen: Fitted, comfortable, mostly understated, but sometimes I like to turn heads and take some chances out there.
TRENDYGOLF: Staying in that lane, give us a closet staple. Something that you have in the closet that you can't live without, no matter what.
Stephen: My hoodie game. I need to wear my hoodies, all different types. Casual, designer, Curry brand, all the above. I need my plethora of hoodies to go with all the shorts, slacks, jeans, whatever it is.
TRENDYGOLF: Would you say hoodies are the article clothing you have way too much of?
Stephen: Oh, absolutely. My hoodies have two different cabinets in my closet so it's a ridiculous amount of space that's needed just for my selection of hoodies.
TRENDYGOLF: When it comes to fashion and personal style, who would you say is your style icon?
Stephen: Oh, good question. I think Andre Iguodola - whether he's coming to a game or going to a venture capital meeting or on the golf course. I don't know if I've ever seen him miss. That's obviously my judgment. Him and Lewis Hamilton probably, two guys that for different reasons seem to just be put together all the time.
MISCELLANEOUS QUESTIONS FOR STEPH
TRENDYGOLF: What does your ideal off day look like?
Stephen: Let's assume it's a weekday. So drop my kids off at school. I love that 15 - 20 minutes in the car where it's just you and them, hearing about their excitement for the day. Drop them off of school... I always joke - I don't say I'm going to go play golf- I either say I'm going to go see that white ball fly or I'm going to go get some fresh air. One of those two things.
Then I'm going out to the golf course, play a round, go pick my kids up from school, take them to the ice cream shop on the way home, chill out at the house for the rest of the day. Watch a movie with them, with the whole family at night. And that's an enjoyable off day right there.
TRENDYGOLF: I love it. Cut or draw?
Stephen: Oh, cut for sure. Super cut.
TRENDYGOLF: All right. Last one: would you rather hit a hole-in-one or make a buzzer beater?
Stephen: I guess technically I only have one of each, so I don't know. I think it's way harder to hit a hole-in-one, based on the amount of games that I play in NBA, so I'm going to take the hole-in-one for sure because hopefully we're just blowing out a team and we don't need a buzzer beater.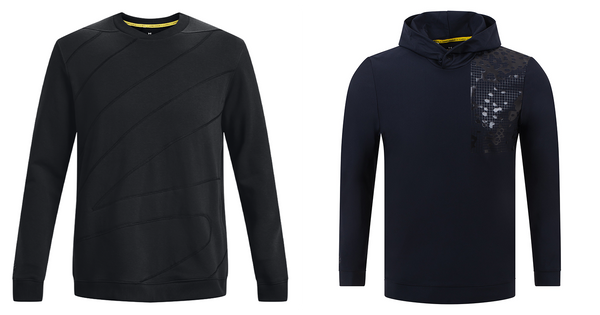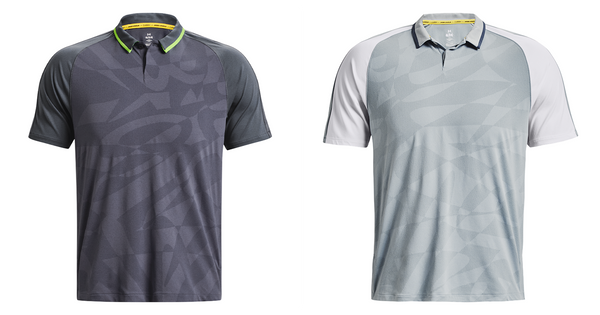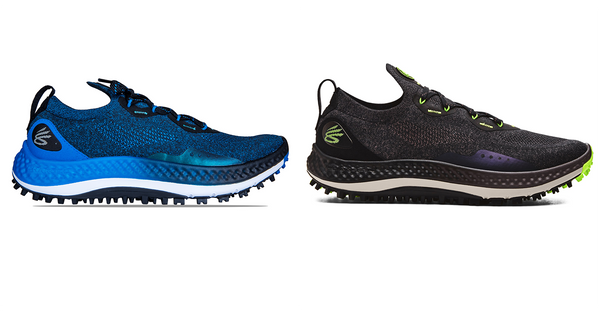 Latest Articles

4 min read
Swing into Style: Embracing Vintage-Inspired Golf Clothing
In the world of golf fashion, there's a timeless allure to vintage-inspired golf clothing that continues to captivate golf enthusiasts and fashion-forward individuals alike....
Read more

4 min read
Nike Air Jordan x Travis Scott Golf Shoes Launch Event
A launch event that positively disrupted the $130 billion sneaker industry…
Read more
4 min read
Fusion of Style and Beats: Puma x Kygo PTC Collection is here
In a thrilling collaboration that transcends both fashion and music realms, Puma Golf and Kygo's Palm Tree Crew have joined forces to...
Read more
From the UK?
You may wish to visit the UK store
TEST
TEST