Cart (

0

)
You qualify for a free gift!
Your cart is currently empty.
Introducing Pringle of Scotland
Introducing Pringle of Scotland, the latest addition to our selection of golf brands.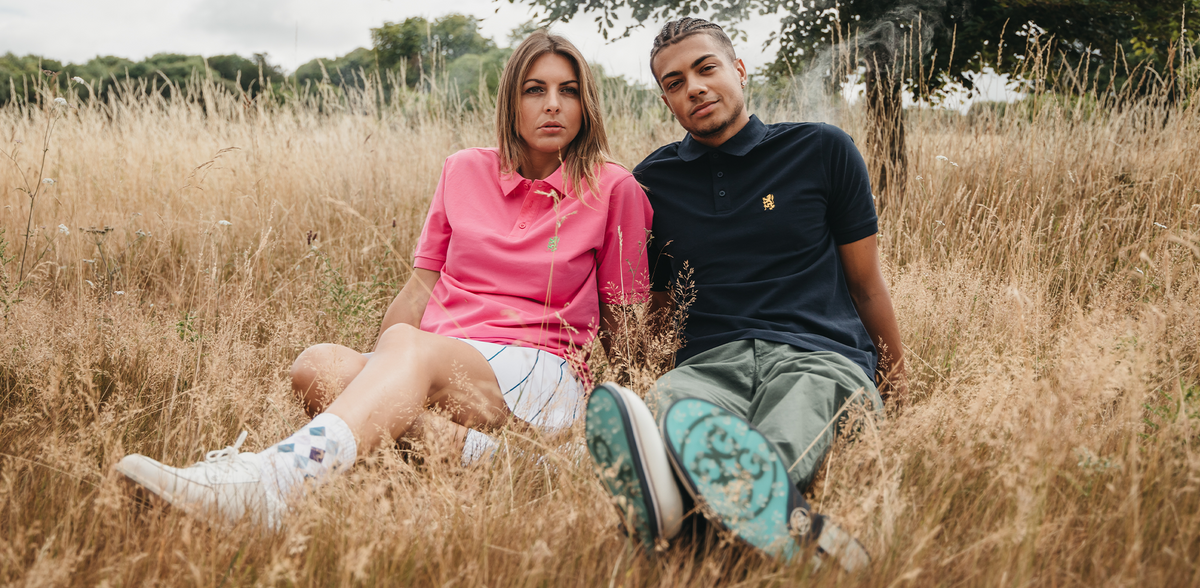 Cashmere. Argyle. The Twinset. Cardigans for British (and Hollywood) royalty. All made famous, made relevant and in some instances made for the first time, by this knitwear company, whose origins lie in the unassuming town of Hawick, Scotland, United Kingdom.
It may have over a 200-year history, indeed it can be considered one of the oldest luxury fashion brands in the world, but Pringle of Scotland has always been a thoroughly modern, pioneering company. Founded in 1815 by Robert Pringle as manufacturers of knitted hosiery, it was Pringle, decades after its inception, that embraced and encouraged the technical innovations that led to the creation of knitted outerwear, and indeed coined the term 'knitwear' to describe its ever-growing collections.
Known and loved around the world for the use of cashmere, Pringle also introduced the intarsia design that soon became a signature argyle pattern. Adopted by the Duke of Windsor in the 1920s, argyle became instantly popular with the fashionable set of the time, and is still an often-referenced and globally recognized icon today.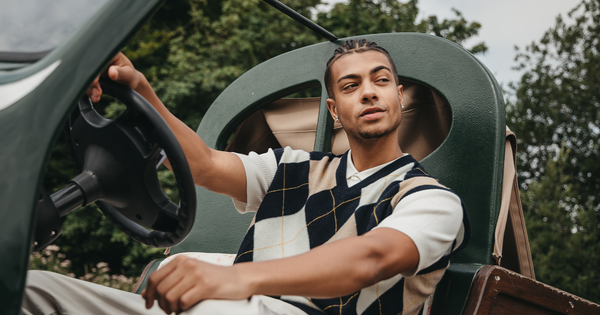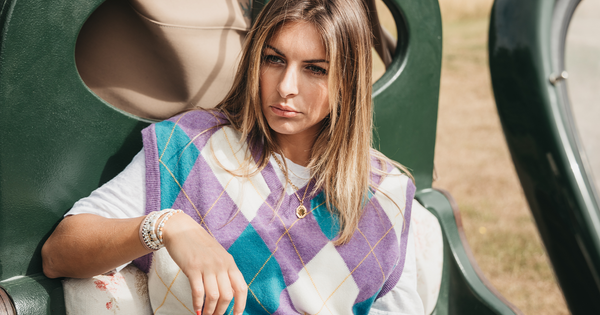 The Pringle twinset, another brand invention inspired by the sporty knitwear pairings on the golf course, was taken up by many famous faces of the 1930s and 1940s. From the House of Windsor to the West Coast of America, Pringle cashmere was a must-have, and a twinset graced the shoulders of Jean Crawford, Margot Fonteyn, Grace Kelly, Margaret Lockwood, Moirer Shearer and Jean Simmons among a host of others. A Pringle cashmere twinset made the cover of Vogue in 1955.



"It was Pringle who introduced Sweaters that were the softest, supplest, finest things that could be made from cashmere. It was Pringle who brought to Sweaters these rare and beautiful colorings."
– Edith Wharton.
Pringle received its Royal Warrant in 1956 awarded by Her Majesty the Queen. One of the most treasured notes in the brand archives is a note from Clarence House from the Dresser to Her Majesty the Queen Mother simply requesting 'New Cardigan Please.'
Today, Pringle continues to be a pioneer of British knitwear and a champion of British heritage. In 2015, for its 200th anniversary, Pringle worked with National Museums Scotland to curate an exhibition charting Pringle's long history within the Scottish knitwear industry and celebrating the relevance of knitwear in contemporary fashion. It is thanks to Robert Pringle and his humble hosiery manufacturers that knitwear has such a prominent place in the lives and wardrobes of men and women around the world.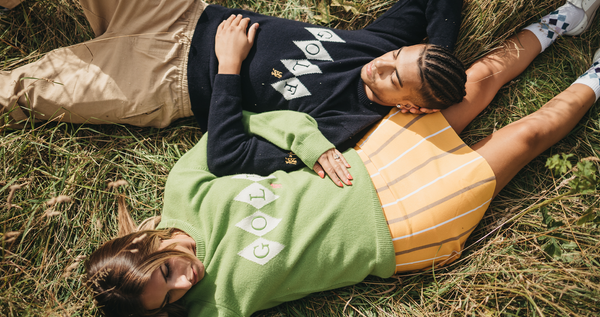 Autumn/Winter 2022
From the Archive – Pringle Golf
This season Pringle, long synonymous with sportswear and the original home of argyle, has re-imagined some of its most famous and beloved 1980s golfing styles in a modern unisex capsule.
The celebrated intarsia features a bold all-over pattern on a round neck and sweater vest with a dash of 80s colors for impact. Field Green, Heather Pink, Purple Moon, Lagoon, and Mustard are all represented. All are modern versions of nostalgic favorites, recalling moments such as a windswept Nick Faldo raising a champagne-splashed trophy; football casuals on a Saturday afternoon; and proudly-matching groups of friends of the era.

A range of retro-colored classics underpin the capsule. Long-term Pringle fans will recognize the "Golfing Lion" motif returning for this capsule: featuring the brand's heritage Lion Rampant emblem holding a club while the sporting vintage Pringle logo is featured on sleeves.
Latest Articles

4 min read
Swing into Style: Embracing Vintage-Inspired Golf Clothing
In the world of golf fashion, there's a timeless allure to vintage-inspired golf clothing that continues to captivate golf enthusiasts and fashion-forward individuals alike....
Read more

4 min read
Nike Air Jordan x Travis Scott Golf Shoes Launch Event
A launch event that positively disrupted the $130 billion sneaker industry…
Read more
4 min read
Fusion of Style and Beats: Puma x Kygo PTC Collection is here
In a thrilling collaboration that transcends both fashion and music realms, Puma Golf and Kygo's Palm Tree Crew have joined forces to...
Read more
From the UK?
You may wish to visit the UK store
TEST
TEST