Cart (

0

)
You qualify for a free gift!
Your cart is currently empty.
Mother's Day Gift Guide | Our best gift ideas for mom
Find the perfect gift idea for Mom this mother's day...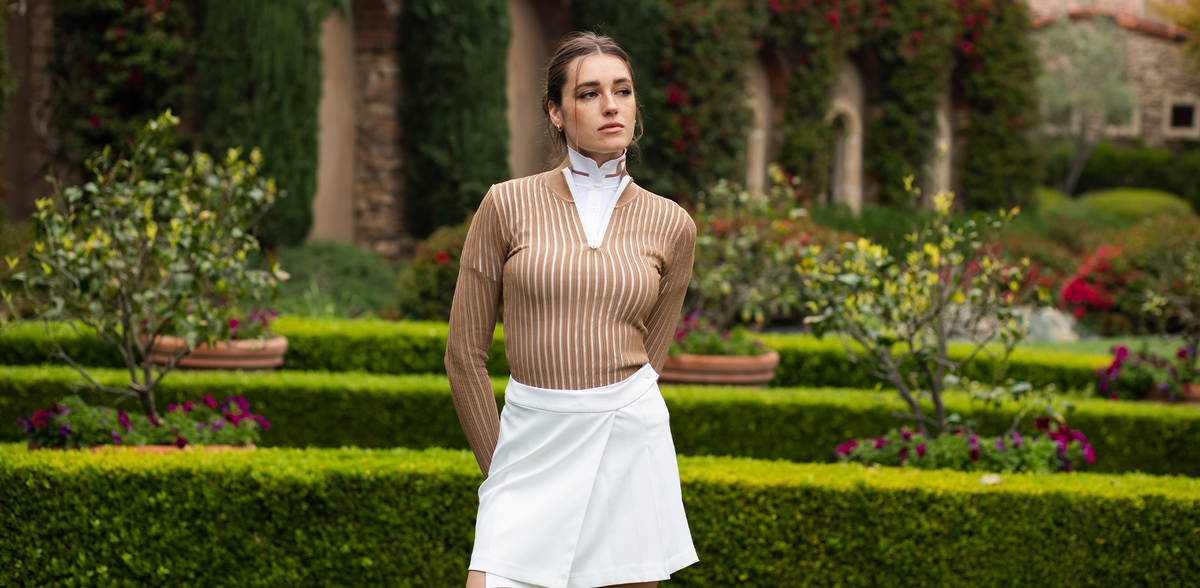 Tee up your Mother's Day celebration with the perfect gift for the mom in your life who loves to golf. Whether she's an avid golfer or just gets out on the course every once in a while, we've got the perfect gift ideas to make her day special. From polos and dresses to shoes and accessories, this Mother's Day gift guide has something for every golf-loving mom. Put a smile on her face and show her your appreciation on her special day with any of these thoughtful gifts.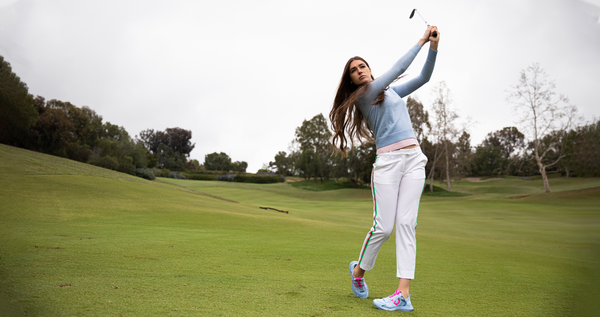 For the Sporty Mom: Gift her a golf lesson with her favorite golf pro and a new golf bag to commemorate the day. She'll love the chance to improve her game and her style with a new bag.
For the Stylish Mom: Get her what she really wants. A new polo and skirt with a matching set of golf shoes and hat. She'll love the fashionable combo that will have her turning heads on the course.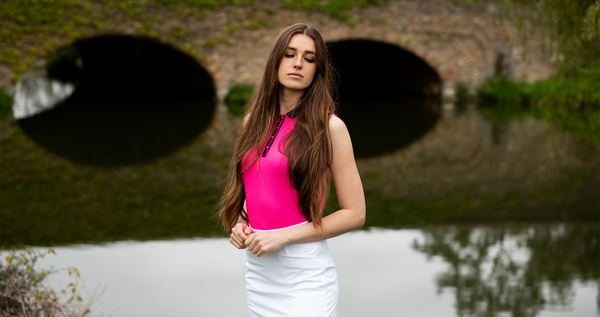 For the casual golfer: Does your mom prefer to take it easy on the golf course? Then why not give her a golf bag full of goodies to help her relax and enjoy the game? Include items like golf tees, golf balls, and a waterproof golf towel. She'll be sure to appreciate the thoughtful gesture.
For the golf fanatic: If your mom is a golf fanatic, we have the perfect gift ideas for her that she is sure to love. High-end golf shoes that offer comfort, style and performance are a perfect gift she can use on the course. Or surprise her with a stylish golf cardigan that can be worn on and off the course. Make her Mother's Day extra special with one of these thoughtful, golf-inspired gifts.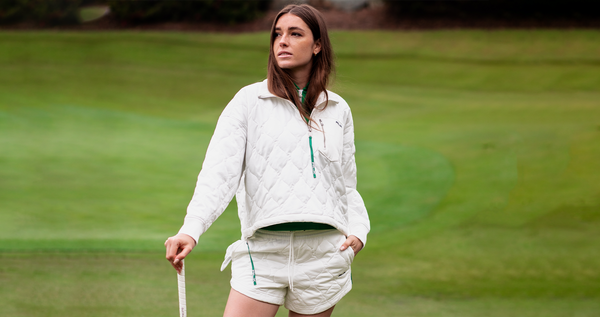 For the Weekend Warrior Mom:
 She loves hitting the links with her friends on the weekends, and loves golf-inspired gifts that will help her look and play her best. Think stylish golf apparel and golf-specific accessories.
For the Competitive Mom: She takes her golf game seriously, and loves to practice and compete. Look for gifts that will help her take her game and her style to the next level.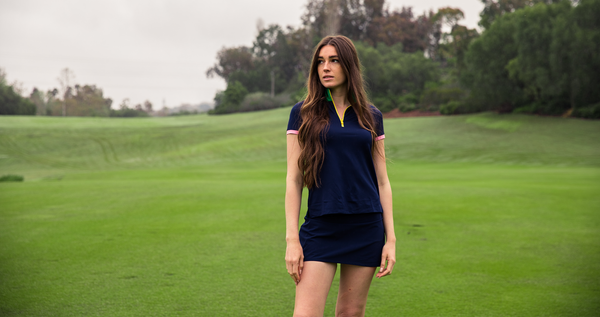 For the Beginner Mom: She's just starting to learn the game and could use some guidance. Look for beginner-friendly gifts and clothes that will easily transition from the course to brunch and everything in between.
For the Social Mom: She loves the social aspect of golf, and loves to spend time with her friends on the course. Look for gifts that will help her look and feel her best, like a new dress or a new polo she can wear all the time.
Latest Articles

4 min read
Swing into Style: Embracing Vintage-Inspired Golf Clothing
In the world of golf fashion, there's a timeless allure to vintage-inspired golf clothing that continues to captivate golf enthusiasts and fashion-forward individuals alike....
Read more

4 min read
Nike Air Jordan x Travis Scott Golf Shoes Launch Event
A launch event that positively disrupted the $130 billion sneaker industry…
Read more
4 min read
Fusion of Style and Beats: Puma x Kygo PTC Collection is here
In a thrilling collaboration that transcends both fashion and music realms, Puma Golf and Kygo's Palm Tree Crew have joined forces to...
Read more
From the UK?
You may wish to visit the UK store
TEST
TEST