Cart (

0

)
You qualify for a free gift!
Your cart is currently empty.
New Brand Alert | Holderness & Bourne
An interview with the founders of the latest brand added to our collection...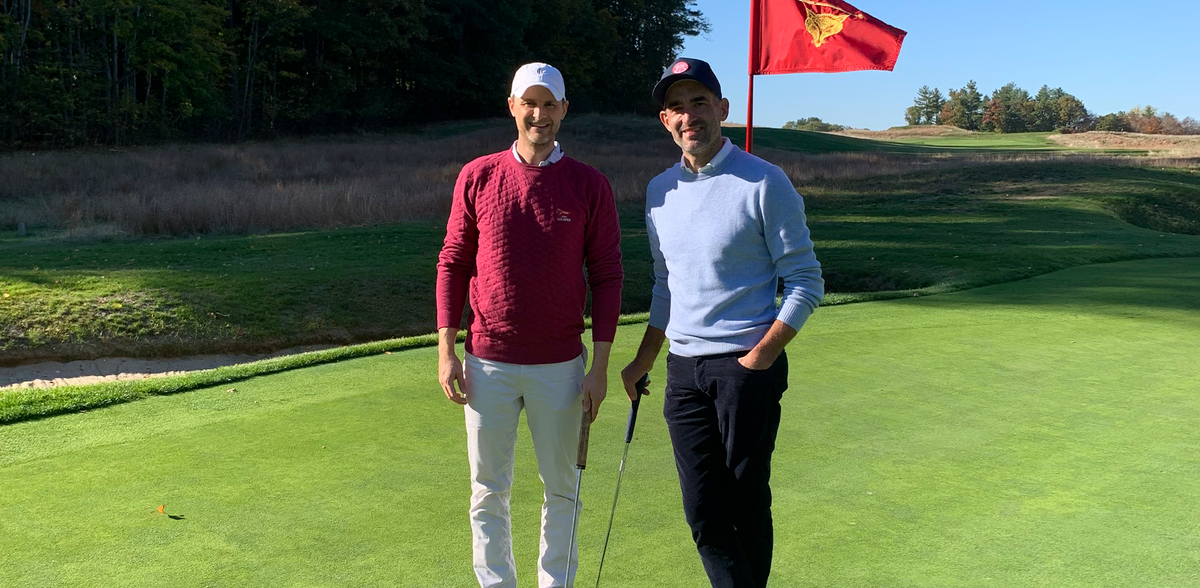 Recently, we had the chance to interview Alex Holderness & John Bourne, founders of the timeless golf brand Holderness & Bourne. Holderness & Bourne is the perfect mix of timeless and classic, meets modern fits with performance driven technology. Known for their premium materials and high-end craftsmanship, Holderness & Bourne does not sacrifice quality - ever. They take a minimalistic approach when it comes to building a wardrobe, one that works for the links and everything in between.

Read our full interview with Alex and John below. 
TRENDYGOLF: Who started the brand? Where did the idea come from? When was it started? How did you get involved in the golf/fashion space?
Alex & John: We started the brand together after meeting during our business school days up at the Yale School of Management. The university course at Yale is a C.B. Macdonald gem and this is where we became friends and started conceptualizing the brand. We were playing a lot of golf back then and we became increasingly aware of the lack of great fitting shirt options in pro shops. The golf apparel market during this time around 2009-2011 was totally different. There weren't really any brands nailing a sharp, tailored look that could transition off the course for guys like us. The styles were for the most part baggy fitting with knit collars that laid flat. We were looking for shirts with a more modern tailored fit and proper collars that stood up the way our best dress shirts did.
When we couldn't find what we were looking for, we started talking about the idea of launching our own brand. We both had an affinity for classic menswear and just thought why don't we bring more of a tailoring ethos into this category, given what we know. Neither of us came from an apparel background but we understood what it meant to dress well and we had a shared point of view about style. So we decided to give it a shot. During those early days we spent a lot of time in New York's garment district learning the ins and outs of fabrics and apparel manufacturing while we calibrated our collar and fit. Looking back, the time we spent at these factories was critical for the business and gave us much needed insights that we leveraged while building the brand.
TRENDYGOLF: What does the brand stand for? What does the brand do best? What makes Holderness & Bourne unique? 
Alex & John: We stand for offering high-quality product and world class customer service. One without the other is useless in our opinion. In terms of what we do best, we would say that reinterpreting classic styles with modern fabrications and fits is our core strength. We borrow from the ideas of classic menswear and golf's rich sartorial history and bring them up-to-date for guys who love golf but lead busy lives and need a wardrobe that gets them through the day whether or not they're lucky enough to be playing some golf.    
Apart from that approach to style, we have distinguished the brand by offering what we consider to be a smarter approach to fit. We offer a "tailored fit" but to be clear, that does not mean "slim fit" across all sizes. We think of "tailored" in the old fashioned sense of the word: thoughtfully considered to fit properly and make a guy look good regardless of his build. In practice that means that our Small and Medium sizes are on the slim side, because most guys at that end of the size curve are looking for that. Large is a transitional size for us - not as slim in the torso - while our XL and bigger sizes are not slim at all but rather accommodative. So we've solved a problem for smaller guys without creating a problem for bigger guys. That approach has worked really well for us.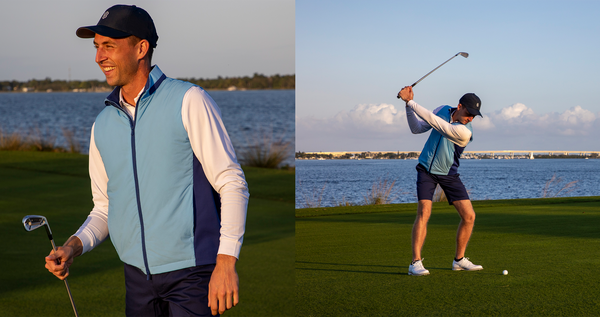 TRENDYGOLF: What is the vision for the future of the brand?
Alex & John: For us it's a continued focus on golf. We get this question a lot and we want to stay core to golf. It's where we started as a brand and it's what we know and love. At the product level, we feel like we're just getting started in terms of our design ideas. We are now making shorts and pants, for instance, and we'll soon be expanding in this category with both cotton and performance options.
TRENDYGOLF: Who wears your clothes?
Alex & John: Our customer is the successful guy who cares about dressing well and loves to get some golf in whenever he can. He has begun to embrace the mantra, "fewer, better things" as it relates to his wardrobe. He plays his golf at special places and enjoys investing in beautifully made, better-fitting apparel. He leads a busy life so he appreciates the fact that our styles are not only perfect for golf but also polished enough to wear to work or out on date night.  
TRENDYGOLF: What is your signature style?
Alex & John: All H&B performance polos feature our distinctive spread collar, which stands up better and holds up over time thanks to the shaping and structure we've engineered. The collar has been a signature style differentiator for us since the very beginning, and remains something of a calling card. In terms of layering, our signature style is The Ward Sweater which features a textured pattern knit from 100% premium Egyptian cotton - as comfortable as it is stylish.  
TRENDYGOLF: Who inspires your style? Biggest fashion inspiration?
Alex & John: We are focused on timeless style as a brand, so we often look to the British tailoring and shirtmaking houses for inspiration. We have a lot of respect and admiration for brands such as Huntsman and Turnbull & Asser to name a few. There's a reason they have been around for so long and it all goes back to the quality and thought they put into their designs as well as the incredible level of service they provide.
TRENDYGOLF: What about the game of golf speaks to you?
Alex & John: We both love golf for the challenge and the camaraderie. To us, there's nothing better than a sunny day out on the links with good friends and a little spirited competition. You just can't beat it.  
TRENDYGOLF: Anything else you want to add/talk about relevant to the brand?
Alex & John: We want to wrap up by sharing that we're making significant investments in the brand on the operational front by relocating our headquarters from a small facility in downtown Rye, New York to a large office/warehouse space in nearby Armonk, NY later this year. The move will give us the room we need as we continue to grow the brand in the years ahead.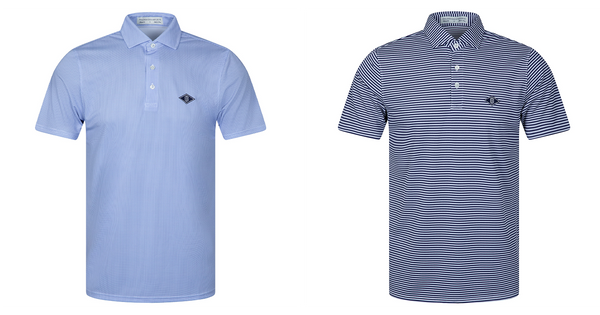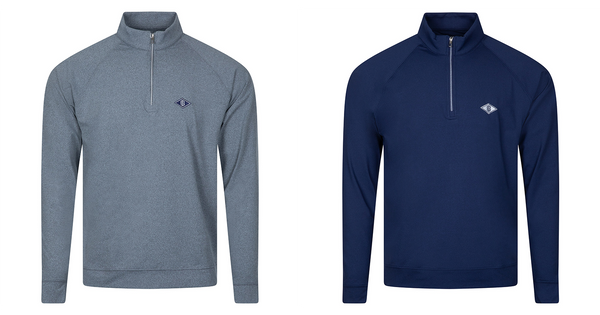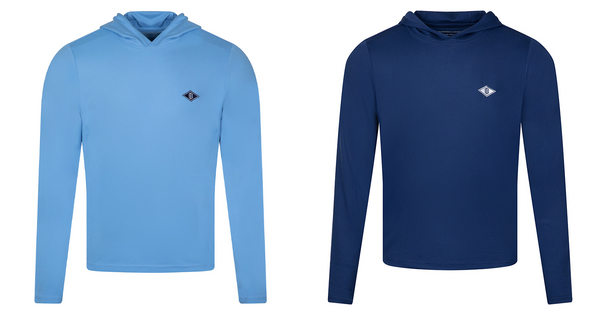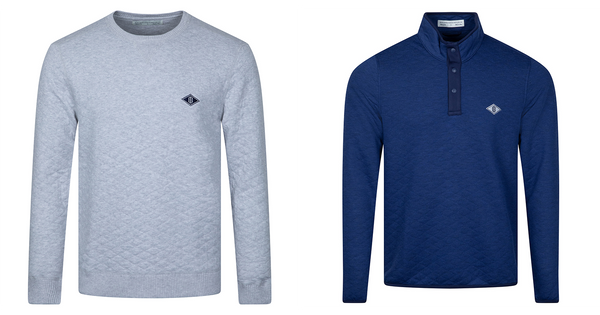 Latest Articles

4 min read
Swing into Style: Embracing Vintage-Inspired Golf Clothing
In the world of golf fashion, there's a timeless allure to vintage-inspired golf clothing that continues to captivate golf enthusiasts and fashion-forward individuals alike....
Read more

4 min read
Nike Air Jordan x Travis Scott Golf Shoes Launch Event
A launch event that positively disrupted the $130 billion sneaker industry…
Read more
4 min read
Fusion of Style and Beats: Puma x Kygo PTC Collection is here
In a thrilling collaboration that transcends both fashion and music realms, Puma Golf and Kygo's Palm Tree Crew have joined forces to...
Read more
From the UK?
You may wish to visit the UK store
TEST
TEST