Cart (

0

)
You qualify for a free gift!
Your cart is currently empty.
Step Up Your Style: Exclusive Air Jordan 6's Now Available to Shop
Limited edition Air Jordan 6's
Sneaker enthusiasts and golf aficionados, get ready to elevate your game both on and off the green. These exclusive Air Jordan 6s are now available to shop on TRENDYGOLF.
The Air Jordan 6: A Sneaker Legacy
The Air Jordan 6 is a legendary silhouette that needs no introduction. First introduced in 1991 as Michael Jordan's footwear for his first NBA championship win, the Air Jordan 6 quickly became an icon in the sneaker world. With its distinct features such as the visible Air cushioning, sleek overlays, and unique lace lock design, the AJ6 captured the hearts of sneaker enthusiasts and basketball fans alike.
Golf Meets Streetwear: The Perfect Fusion
Now, imagine the timeless Air Jordan 6 silhouette seamlessly transitioning to the golf course. This fusion of streetwear and golf fashion is a game-changer, allowing you to bring your love for sneakers to the fairways without compromising on performance.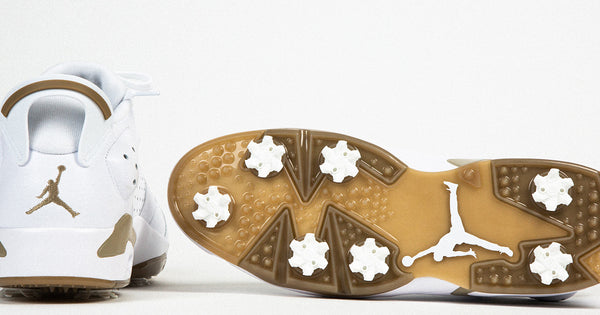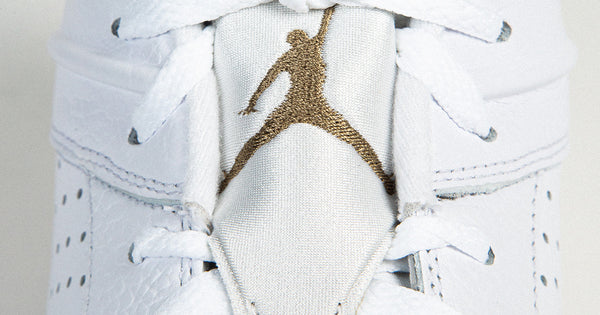 Elevate Your Golf Style
Iconic Design, Golf Performance: The Air Jordan 6s retain their signature design elements while incorporating golf-specific features. With optimized traction and stability, you can confidently swing for that hole-in-one while rocking these stylish kicks.

Limited Edition: The exclusivity of this collection adds to its appeal. Limited availability ensures that your golf course style will stand out from the crowd, showcasing your individuality and flair.

Ultimate Versatility: These sneakers are not just for the golf course. Off the greens, they seamlessly transition into your everyday streetwear rotation, making a statement wherever you go.
With their iconic design, golf performance enhancements, and limited availability, these sneakers are a must-have for anyone who wants to make a bold fashion statement both on and off the golf course. Whether you're a sneaker enthusiast, a golf lover, or simply someone who appreciates unparalleled style, the Air Jordan 6s offer a unique opportunity to step up your game in every sense. Don't miss out on the chance to own a piece of sneaker and golf history – get ready to turn heads and redefine golf fashion with these exclusive kicks.
Latest Articles

4 min read
Swing into Style: Embracing Vintage-Inspired Golf Clothing
In the world of golf fashion, there's a timeless allure to vintage-inspired golf clothing that continues to captivate golf enthusiasts and fashion-forward individuals alike....
Read more

4 min read
Nike Air Jordan x Travis Scott Golf Shoes Launch Event
A launch event that positively disrupted the $130 billion sneaker industry…
Read more
4 min read
Fusion of Style and Beats: Puma x Kygo PTC Collection is here
In a thrilling collaboration that transcends both fashion and music realms, Puma Golf and Kygo's Palm Tree Crew have joined forces to...
Read more
From the UK?
You may wish to visit the UK store
TEST
TEST