Cart (

0

)
You qualify for a free gift!
Your cart is currently empty.
TRENDYGOLF x J.LINDEBERG Summer Capsule Collection
An exclusive TRENDYGOLF x J.LINDEBERG capsule is here- just in time for summer golf.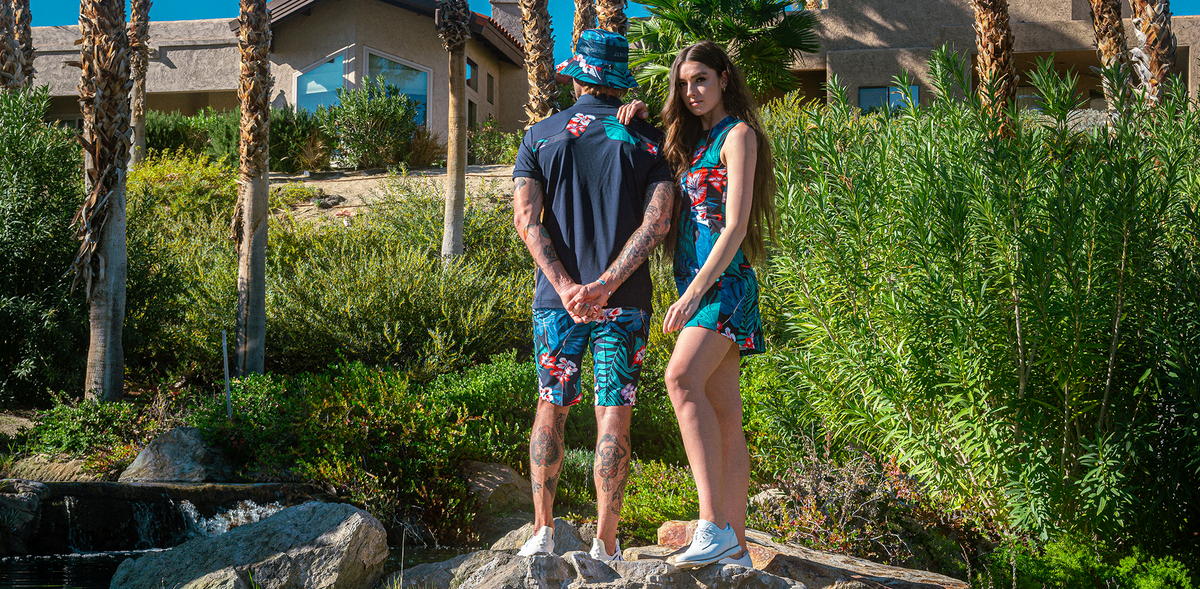 This summer, we're excited to announce the launch of another exclusive capsule collection with J.LINDEBERG. Inspired by the seasonal color palette and prints found in the latest high summer collection from J.LINDEBERG, this collection uses the tropical hibiscus flower on a variety of men's and women's products. This collaboration was designed with the idea to bring a stand out polo shirt for tour players, that was both stylish and functional. J.Lindeberg head designer Neil Lewty explained that while designing the collaboration products, he wanted to blend the natural flow of the floral print with the transitional flow of the golfer's swing.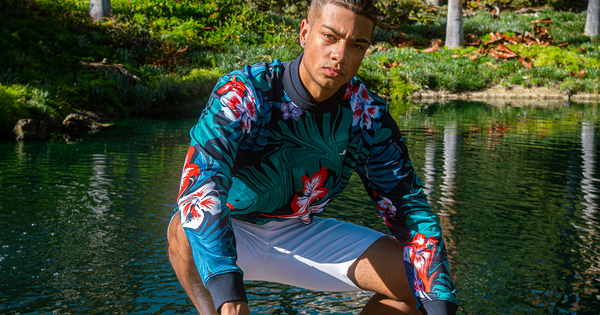 We wanted to create a modern look for the golf course that incorporated the best-selling Eloy micro shorts, paired with a polo, and maybe a mid layer. Perfect for those long summer evenings spent on the golf course and fashionable enough to wear from the greens out to dinner. We then focused on creating a casual yet cool off course look- think tee and hoodie. This collection embodies summer golf in all its forms, from the course to the clubhouse and everything in between.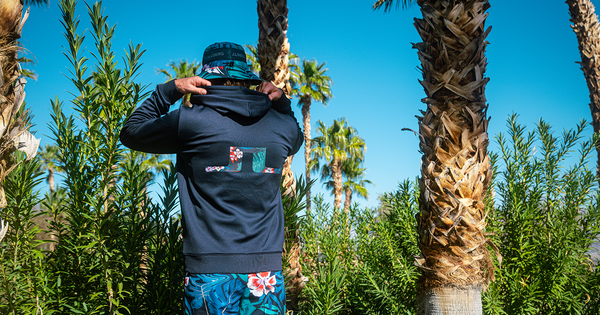 This collection includes a variety of polos, printed t-shirts, midlayers, and shorts. On the ladies side, we have a brand new dress, skort, and matching print polo.
Latest Articles

4 min read
Swing into Style: Embracing Vintage-Inspired Golf Clothing
In the world of golf fashion, there's a timeless allure to vintage-inspired golf clothing that continues to captivate golf enthusiasts and fashion-forward individuals alike....
Read more

4 min read
Nike Air Jordan x Travis Scott Golf Shoes Launch Event
A launch event that positively disrupted the $130 billion sneaker industry…
Read more
4 min read
Fusion of Style and Beats: Puma x Kygo PTC Collection is here
In a thrilling collaboration that transcends both fashion and music realms, Puma Golf and Kygo's Palm Tree Crew have joined forces to...
Read more
From the UK?
You may wish to visit the UK store
TEST
TEST