Cart (

0

)
You qualify for a free gift!
Your cart is currently empty.
Ralph Lauren X trendygolf
Ralph Lauren x TRENDYGOLF Cotton Blend SS Herringbone Pullover
$268
Available 20.07.23
"The RLX Golf Heritage Capsule is inspired by classic Ralph Lauren sportswear."
Ralph Lauren
DISCRIPTION
TRENDYGOLF announced today the brand's third Golf capsule in partnership with Ralph Lauren. Inclusive of
13 men's and women's styles, the LX Golf Heritage Capsule is inspired by the classic Ralph Lauren sportswear
sensibility, combined with the elevated sense of style that Trendy Golf provides.
This capsule is brought to life through a base of authentic cream, tan, and brown, combined with pops of gentsy
patterns such as glen plaid, herringbone, argyle, and paisley.
Authentic menswear pattern sweaters paired back to a performance chino tailored bottom blends sophistication
and function. The herringbone newsboy and madras tie provide additional novelty to top off any outfit. This
capsule seamlessly combines vintage, tailored inspired Ralph Lauren product, which can be mixed and styled
with performance-driven product, for the ultimate wardrobe in functional luxury.

_____________________________________________________
FEATURES
Cotton Blend
Herringbone Tan
Style Code: 710906591-001
Upcoming Launches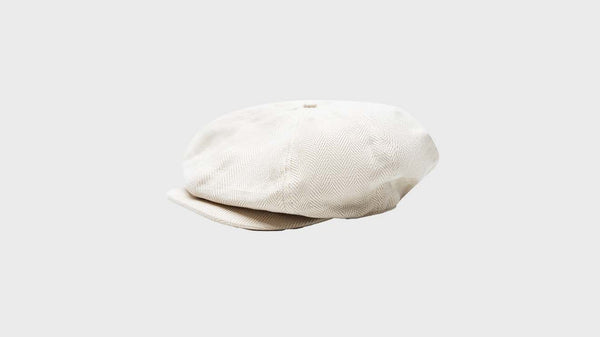 Ralph Lauren x TRENDYGOLF 8 Panel Herringbone Wool Cap
Launches 20.07.23
Ralph Lauren x TRENDYGOLF Cotton Blend SS Herringbone Pullover
Launches 20.07.23
Ralph Lauren x TRENDYGOLF Cotton Blend SS Pullover Blue
Launches 20.07.23